READY & OPEN 24/7 in the office entrance! We made renting or paying for a unit convenient with our Kiosk that is OPEN 24/7  to meet your busy schedule.  Just step into the enclosed front entrance and tap on the screen to begin your transaction quickly and easily - "Press for Help" button on the top right of screen connects you with a Live person for assistance.
If you need storage with heat and air conditioning, then you will want to rent one of our indoor units to store your belongings. This building was built with strict energy conservation guidelines such as 10 inch ceiling insulation, high efficiency furnaces, and bright LED-lighting in the hallways that are always on.
SO MANY GREAT REASONS TO STORE WITH US:
24 HOUR ACCESS- Access your storage unit anytime, 365 days a year 
24 HOUR SERVICE KIOSK AT  OFFICE ENTRANCE-Manage your account, rent a unit, OR pay your bill- at your convenience
24/7 HD VIDEO SURVEILLANCE-  Camera's  are located throughout the property to monitor activity with night vision and license plate reader too 
BRIGHT LED LIGHTING ON ALL BUILDINGS AND DRIVES  
CONTROLLED ACCESS GATE- Only tenants can access the facility with their own individual code 
TENANT MOBILE APP- Manage your account, open and close the entry/exit gate, all from your smartphone 
EXCEPTIONALLY WIDE CONCRETE DRIVEWAYS- No asphalt or stone here and moving trucks can maneuver easily in/out of drives
MULTIPLE PAYMENT OPTIONS- Pay online at website, over the phone, at the facility office, 24 hour Kiosk at office entrance, or set up auto pay 
PRE-PAYMENT DISCOUNTS- Need to rent long-term? Pre-pay 6-12 months in advance and save 
STORAGE INSURANCE AVAILABLE-  – you can bring in proof of your coverage or enroll with StorSmart for coverage- you decide. If your belongings are valuable enough to store, they are valuable enough to insure! 
NO ADMNISTRATIVE FEES OR DEPOSITS- Pay your rent + tax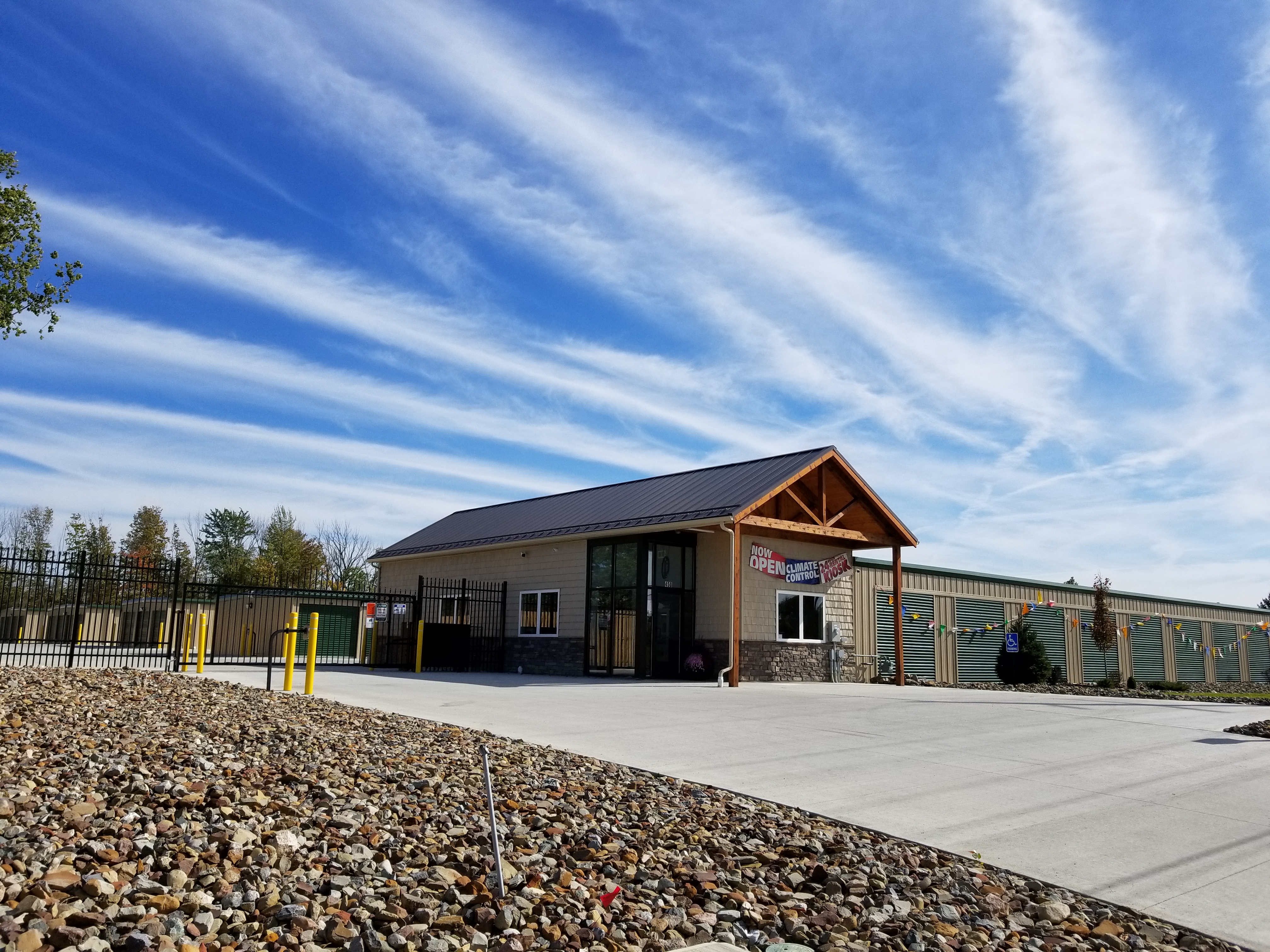 Next Steps...
So you've browsed thru all that we have to offer and you know what storage unit will best fit your needs- click the "RESERVE NOW" button on the top & reserve your unit today!